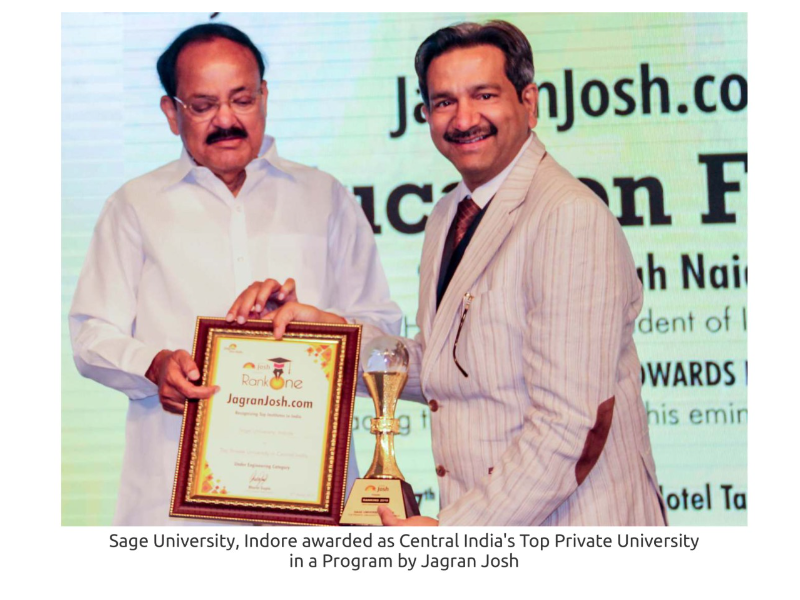 Enabling students to revamp their technical acumen for holistic growth.
Centre of Excellence where Dream meets Opportunity
Engineering Schools are the birthplace of tomorrow's innovation. We stand out as one in imparting Central India's Best Engineering Education. We at SAGE University, stand firm in uncertainty and aspire to thrive. We collaborate across differing streams, look at a problem from multiple angles, and see the unexplored opportunity to provide you with a unique blend of a creative, comprehensive, analytical, and critical academic framework that sets you apart as more than an Engineering graduate, but a pioneer of tomorrow's technological world. SAGE University at Indore & Bhopal is collaborated with various industry professionals enabling students to revamp their technical acumen for holistic growth.
The Sage Group, is a leading Educational Group of Central India Since 2003, are distinguished by current student-centric teaching methods, experiential learning, and research-based learning. So far, the university has had 55000+ Alumni, 39000+ Placements, 150+ awards, 1000+ qualified professionals, and over 150 Memorandums of Understanding (MoU) with national and international organizations to promote greater employment and educational quality. Prominent national and international corporations have done their campus drive in our institutions and thousands of students have been placed. Our strength is that we have the most Ph.D. and M Tech academicians, a strong industry interface that fosters close links between research and training, resulting in an Institute with a high degree success rate and excellent student support, a Students Chapter for technical societies such as ISTE, IETE, ACM, and others, participation in national level events such as Hackathon and winning prizes, and others.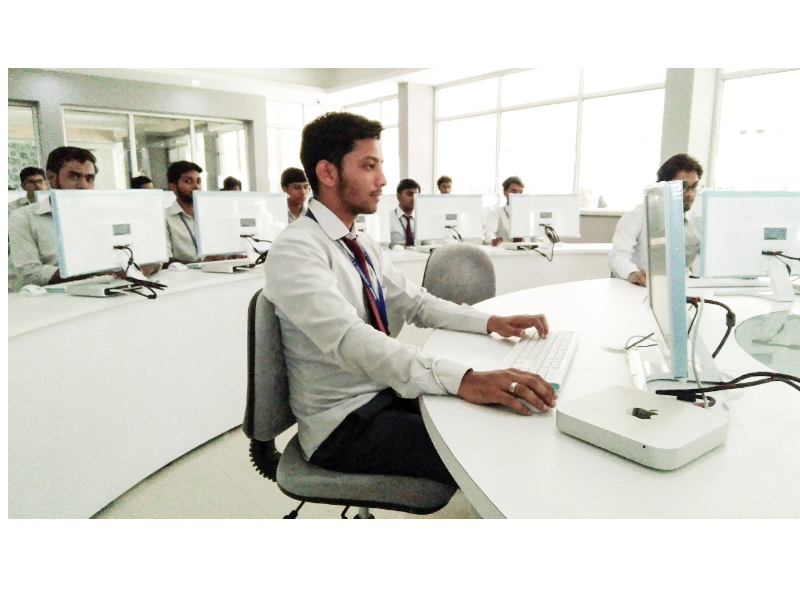 Congratulations!
You have successfully cast your vote
Sage University Imparting Unmatched Research Exposure for The Students
Our values resonate with the values of responsible leaders of today who bring together people, cultures, and ideas that make a better tomorrow. The curriculum we designed caters to both industry and the market. Our program has an experiential learning, applied problem-solving orientation, and an innovative learning approach in the Engineering stream. It aims to empower the next generation of professionally skilled, agile-thinking, and proactive individuals who are ready to take the modern Technological ecosystem to newer heights.
Our approach is focused on helping students become educated professionals who can lead big organizations, where they make a vital contribution towards building long-term success by supporting an enterprise's vision or mission. Their work should impact beyond themselves and their immediate team members. SAGE University Bhopal, SIRT, and SAGE University, Indore, are one of Bhopal's Top Private Universities for Engineering courses in Central India. Students who want to be a part of a close-knit community of 'thinkers' and 'doers'; who have an aptitude for engineering applications, are interested in research, and want to make a difference in the world will be drawn to SAGE University's creative and cutting-edge modern engineering programs. Well-equipped to provide services as professionals or tech entrepreneurs and contribute positively to our country's economy. Our engineering school aspires to be a significant regional, national, and international resource center for the advancement of the latest technology.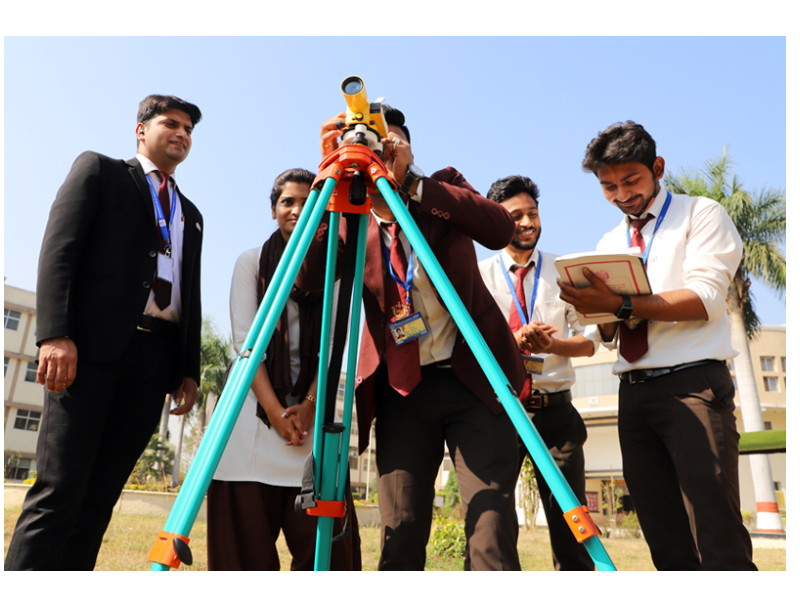 Sage University – Place where you Engineer Tomorrow
SAGE University Bhopal – Indore and Sagar Institute of Research and Technology (SIRT), Bhopal have launched an Industry 5.0-focused training that will help to explore the rewarding avenues in today's tech industry. The curriculum is aimed to prepare students to work on current technology while also preparing them to meet any changes in technology as required by the promising sectors. Our Schools of Engineering offer Bachelor of Technology and Master of Technology programs with various specializations: Artificial Intelligence, Internet of Things, Data Science, Cloud Computing & Big Data, and Cyber Security & Forensic, Advanced Image Processing, Natural Language Processing, Data Analytics, High-performance Computing, and other topics are covered in the curriculum.
We at SAGE provide you with Comprehensive training for carrying out further innovations and training to tackle important technological challenges including sophisticated trend analysis and generative business intelligence. You will discover more about digital automation and smart manufacturing through our courses. This trending sphere of knowledge is considered to be the backbone of modern tech infrastructure. You will be able to explore a successful career in the professional roles as AI Developer, Machine Learning Engineer, Big Data and Hadoop Developer, Robotics Programmer, ML Researcher, Computer Scientist, etc. after graduating from the AI & ML courses that are flag bearer of excellence in education in Central India.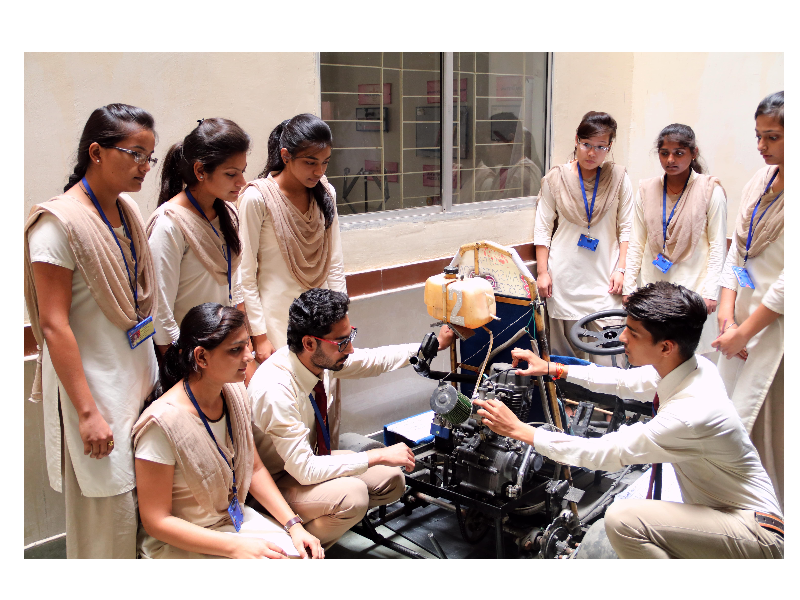 MoUs & Tie-Ups for Better Industrial Exposure
Organizations like Lithan, I-Nurture, Youth4H2, Redhat, MicroFocus, Amazon Web Services, Apple, Wiley, Quick Heal Technologies, ISDC, STEM, and Salylor.org have signed an MoU with SAGE University. These agreements are intended to provide 'Applied' learning to Engineering students. This has enabled the possibilities for 'Apprenticeship' in various Multi-National Companies. With such MoUs and Tie-ups in our curriculum, we are committed to making our students 'Industry Ready' in just one year. Educational Institutions of The SAGE Group are devoted to the goal of 'Digital Upskilling'. These advanced learning courses will enhance your earning potential in the industry along with greater chances of success.
SIRT, Bhopal and TCS have collaborated to launch a new B. Tech Program in Computer Science & Business Systems (CSBS) to prepare the next generation of industry-ready Business Engineers. This is not a traditional Computer Science Program, but rather a new path to mastering the techno-business revolution of Industry 4.0. This course will be in the field of interdisciplinary education in the promising engineering and management sector, or a much more rigorous financial engineering profession. This has been one of the greatest, most desired, and most sought-after streams of modern-day professions for obtaining a highly satisfying vocation. This undergraduate degree is designed to produce business engineers that are both futuristic and holistic in their growth.
Our School's experienced and qualified faculties are trained to provide training in Engineering studies that are in tune with India's best programs. We approach the curriculum with multiplicity in experiment learning, flexibility in training approaches, and versatility in employment prospects. Our Research and Development division in the Engineering domain is one of the most robust in Central India.
Best in class and leader in Training and Placements: The SAGE Group's Educational Institutions
SAGE Group – CRC's Training and Placement Cell works with major companies in growing industrial sectors. According to Er. Sanjeev Agrawal, CMD of the SAGE Group, students from our universities are placed in firms such as Google, TATA, Walmart, Infosys, Wipro, Adani, and other MNCs, and many students receive internships in famous organizations. Placements, both for final positions and summer internships, are an important element of the University's annual schedule of events. This year's Jobs brought honors to SAGE universities, with 375+ firms from various industries visiting campus and granting placements to 2200+ excellent students.
SAGE Career Day 2022 was a celebration of student accomplishment. Leading companies around the world have chosen our students, including Asian Paint, Wipro, Cognizant, Tata Consultancy Services, HCL, Accenture, Amazon, Microsoft, Infosys, Walmart, Morgan Stanley, WhiteHat Junior, Adani, Reliance, Capgemini, Global Logic, Zensar, Cogitate, Birlasoft, APISERO, Betsol, Harman, Yardi, Deloitte, Hexaware, Tech Mahindra. Moksha Jain, B. Tech CSE student from the Sagar Group of Institutions, received the highest package of 23 LPA from Walmart Global Tech India. Shilpi Dubey bagged 11 LPA from Morgan Stanley, Mayur Donge received 9.5 LPA from Infosys, and Rohan Kumar Singh was placed at 8.5 LPA in Microsoft.
Sage Entrance Exam (SEE) 2022 – Rise and Shine
We are happy to announce that admissions for the year 2022 are ongoing. Interested students can apply on the university website. SAGE University Indore and Bhopal has a strict admission procedure, including the SAGE Entrance Exam (SEE). Students must score more than 60% in their 10+2 examinations to be eligible to take the entrance tests. Meritorious students will be awarded a scholarship for their relevant streams. Students who have scored more than 95% marks in their 10+2, regardless of the state or board will be given a 100% Scholarship by the University. Er. Sanjeev Agrawal, Chancellor of the Sage University told that we have established International standard Universities at Indore and Bhopal to bridge the skill gap, and deliver services as professionals and entrepreneurs that contribute constructively to the economy of our country. Students can visit the university web portals https://sageuniversity.in/ and https://sageuniversity.edu.in/ for admissions and scholarship details.
Disclaimer: This article has been produced on behalf of SAGE University by Mediawire team.