Raksha Bandhan has taken a slow start at the ticket windows as far as the advance booking is concerned. While the numbers are lower than even Samrat Prithviraj, it isn't really a reason to worry for team Raksha Bandhan as Akshay Kumar films are always low on advances but somehow manage to make up for the lost ground with spot bookings.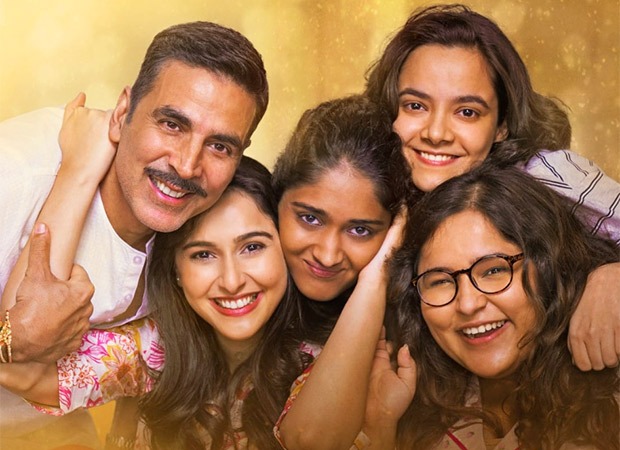 Raksha Bandhan too will fare like a typical Akshay Kumar film and record some sort of spot bookings to take an average start at the box office. A low spot sale will spell danger for the film, but Raksha Bandhan arriving on occasion of the festive season of Raksha Bandhan is enough reason for spot booking in tier 2 and tier 3 markets. The Aanand L Rai directorial has sold approximately 17,000 tickets at the three national chains as of Wednesday morning, which is around 10% lower than Akshay's last release, Samrat Prithviraj. Raksha Bandhan is expected to close its advance booking in the three chains with around 40,000 ticket sales, which is same as Prithviraj (41,000) but lower than Shamshera (46,000). The final advances will be around 35% lower than competitor, Laal Singh Chaddha. On the all India front, Raksha Bandhan has sold approximately 35,000 tickets till date.
As compared to Shamshera, the advances are around 13% lower, but given the holiday factor, it is expected to make up for the lost ground on advance front with the on-day ticket sales. Raksha Bandhan advances are almost half of Aamir Khan's Laal Singh Chaddha at the national chains, but it is leading by around 40 percent in the mass areas. However, the national chains are always high contributors and hence, despite making up for the lost ground in mass areas, it's Laal Singh Chaddha that will lead on the opening day.
As of now, Raksha Bandhan seems to be headed towards a start in the range of Rs. 8.5 to 10.5 crores, thereby resulting in just about average opening, especially for a film with a star like Akshay Kumar on a holiday. However, this should lay the platform for the film to perform in the longer run as the release week is loaded with holidays. For the time being, both the August 11 release – Laal Singh Chaddha and Raksha Bandhan – are below at the mark at the ticket windows. It's a wait and watch game on the day of release.
More Pages: Raksha Bandhan Box Office Collection