The Advait Chandan directed film Laal Singh Chaddha starring Aamir Khan hit screens yesterday. Yesterday also saw the release of the Akshay Kumar starrer Raksha Bandhan. Directed by Aanand L Rai the film which also features Bhumi Pednekar along with an ensemble cast hit screens on the auspicious day of Raksha Bandhan itself.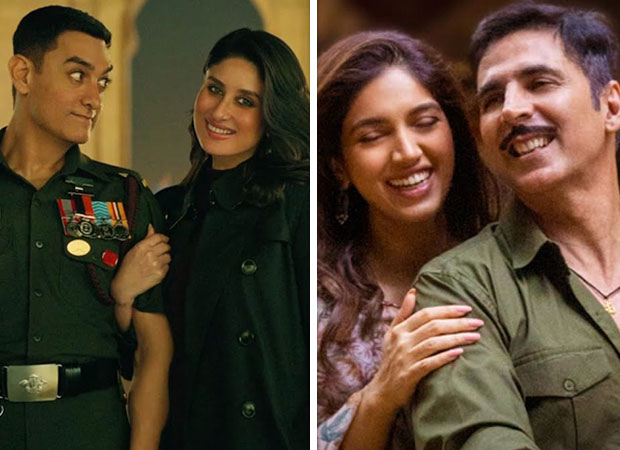 In the overseas markets, Laal Singh Chaddha got off to an impressive start in the overseas territories of U.S.A, Canada and U.K.
In this box office report, we look at the collections of Raksha Bandhan and Laal Singh Chaddha in the overseas markets on Day 1.
Laal Singh Chaddha
Australia box office
75,455 USD [Rs. 60.07 lacs] from 120 screens
New Zealand box office
9,006 USD [Rs. 7.17 lacs] from 37 screens
U.K box office
105,421 USD [Rs. 84.05 lacs] from 319 screens
U.S.A box office
197,534 USD [Rs. 1.57 crore] from 421 screens
Canada box office
110,133 USD [Rs. 87.80 lacs] from 49 screens
Raksha Bandhan
Australia box office
7,373 USD [Rs. 5.87 lacs] from 43 screens
New Zealand box office
3,284 USD [Rs. 2.61 lacs] from 22 screens
U.K box office
19,865 USD [Rs. 15.83 lacs] from 104 screens
U.S.A box office
33,029 USD [Rs. 26.33 lacs] from 206 screens
Canada box office
14,943 USD [Rs. 11.91 lacs] from 37 screens
More Pages: Raksha Bandhan Box Office Collection , Raksha Bandhan Movie Review